A frank report to the Scottish Government's Public Accounts Committee has admitted that "systemic failure" is responsible for the ongoing failure to introduce new IT to the NHS 24 service.
Digital Patient
The IT to support Scotland's health information service, NHS 24, is two year's late and significantly over budget, according to the Auditor General for Scotland.
Infrastructure
The Scottish government has found £2.2m to support the development and roll-out of a digital patient tracking system across Scotland.
News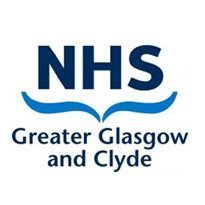 A report has blamed a "rare corruption" of an Active Directory database for a major computer crash at NHS Greater Glasgow and Clyde, and praised the health board's IT team and its suppliers for their response.
News
Scottish GPs are calling for the Scottish Government and NHS Scotland to do more to raise awareness of the role of NHS 24. The BMA's Scottish General Practitioner Committee has urged the Scottish government to commission research to find out why patients are seeking more support out-of-hours and the decision making process that they go […]
News
"A substantial degree of work" is needed to rebuild confidence in the Scottish health helpline NHS 24, according to members of the Scottish Parliament. The Health and Sport Committee has published a report on out-of-hours care in rural areas that concludes urgent action is needed to resolve shortcomings. The report recommends that health boards should be given […]
News
Two GP practices in Scotland are to run a trial of an online patient portal enabling patients to access their records over the internet, the Scottish Government has announced. The Patient Portal will run at two practices in NHS Ayrshire and Arran over the next six months to enable patients to view test results and […]
News
The Scottish Parliament's Health and Sport Committee has criticised the Scottish Government for the slow roll-out of its clinical portal and limited progress on telehealth.
News
Scotland has published a framework for its Chronic Medication Service which it plans roll-out nationally in April 2010.
News
The Scottish Centre for Telehealth will become part of NHS24, the special health board that runs Scotland's national health helpline and website, from 1 April 2010. The move follows an in-depth review of the SCT by Scotland's e-health Directorate. This said the centre had considerable support and that it had achieved significant success. However, it […]
News