The new open source NHS Spine service is being run entirely in-house by the Health and Social Care Information Centre working with small and medium-size enterprises.
Infrastructure
Frimley Park Hospital NHS Trust has gone live as a 'first of type' site for the Tiara9 electronic patient record system, as supplier Ethitec looks to get Spine compliance certification for Choose and Book and the new e-Referral Service.
News
Medway NHS Foundation Trust has gone live with a spine mini service from Quicksilva to improve data sharing between systems and secure data quality.
News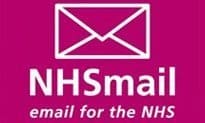 All NHSmail inboxes are being doubled in size as part of a refresh programme by NHS England.
News
The replacement for the NHS data Spine is being built around a distributed, open source database called Riak from US company Basho.
News
Formal supplier testing of Spine2 will begin within a few months and it will go-live in summer 2014.
News
Microsoft has launched software to enable NHS staff using modern versions of its Windows operating system to connect to the NHS Spine using NHS smartcards.
News
NHS Connecting for Health is to trial linking information from an advanced telehealth platform into the new EMIS Web GP system.
News
Upgrades to the RiO community and mental health system remain on hold in London, despite a two week deadline to fix problems, which passed a fortnight ago. As first reported by E-Health Insider on 14 May, BT provided upgrades to version 5.1 of RiO were suspended at all NHS trusts in London after a series […]
News
IT computer supplier EMIS has uploaded its first Summary Care Records to the Spine, as all six early adopter primary care trusts are going live with the SCR. West Heath Surgery in NHS South Birmingham began uploading records two weeks ago and has created just over 3,200 SCRs so far, NHS Connecting for Health has confirmed. […]
News