The Royal Wolverhampton NHS Trust has successfully created a single patient administration system for its community and acute staff.
Clinical Software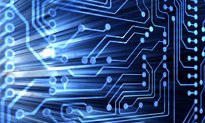 Northumbria Healthcare NHS Foundation Trust has found that data migration will take longer than expected within its project to develop a full electronic patient record.
News
Stalis has confirmed that it has won the contract to replace Northumbria Healthcare NHS Foundation Trust's ageing McKesson patient administration system.
News
Stalis has launched a clinical e-discharge solution to allow NHS trusts that do not have discharge summary functionality built into their patient administration system to produce immediate summaries for patients. The company has made the CareXML/eDS product available after finding that many trusts are unlikely to hit the government's April 2010 target for delivering discharge […]
News
Journalist Michael Cross reflects on 30 years of writing about NHS IT.
Feature
A business continuity solution to help trusts ensure that critical management reports are not interrupted by migrations from legacy systems to new NHS systems has been launched by data management specialist, Stalis. According to the company, trusts have found that business continuity is a risk as they change systems in the move towards the new […]
News
For the IT manager in charge of getting data out of a legacy system and into a new PAS, the challenge can be daunting.
Feature
Moorfields Eye Hospital NHS Foundation Trust in London has gone live with a new electronic patient record (EPR) system developed by the trust together with Stalis and supported by Intersystems. The new EPR, known at the trust as the Moorfields Care Record Management Service (MCRS) is a highly specialised EPR designed to meet the particular […]
News
Independent healthcare provider Capio Healthcare UK has announced that it has successfully implemented a risk information management system (RIMS) in all of its acute hospitals. Capio has implemented a RIMS system based on the Assure.net product supplied by Stalis at each of its 22 acute hospitals in the UK. The new RIMS system will enable […]
News
Sheffield Children's NHS Trust has chosen a Stalis CareXML enterprise-wide patient data respository as the foundation for integrating its patient-based IT systems and moving towards the NHS Care Record Service (NCRS). An announcement from Stalis said that the move will help the trust to integrate data from a number of legacy systems around the organisation, […]
News