Sectra's sales director, Chris Scarisbrick, explores why the cloud industry could lend a hand when it comes to digital pathology.
Infrastructure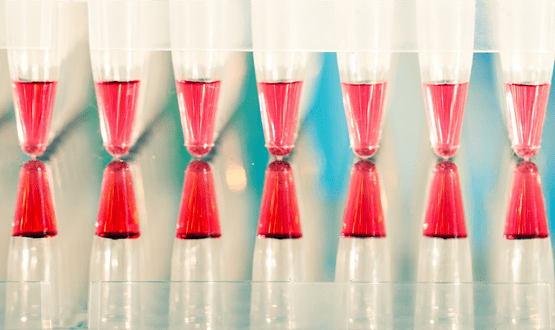 Run by Genomics England, the 100,000 Genomes Project is the largest national sequencing project of its kind in the world. It aims to create a genomic medicine service within the NHS, and to kick-start a UK genomics industry. De-identified data is securely stored on the UKCloud platform, where authorised researchers have access to it.
Health CIO
The Rotherham NHS Foundation Trust has awarded a contract to BridgeHead Software to provide data and storage management as part of its wider project to implement an electronic patient record system. The trust, which recently announced that it will push back the go-live of its Meditech EPR from November 2010 to July 2011, signed a […]
News
Coventry and Warwickshire IT Collaborative has been working with ANS Group to improve its disaster recovery capability. The organisation, which serves NHS Coventry and Coventry and Warwickshire Partnership NHS Trust, contracted the group to deliver a NetApp storage area network. This will improve capacity and resilience at its two data centres in Coventry and Nuneaton, […]
News
E-Health Insider Live 2010 will host this year's UK PACS and Teleradiography Group meeting, to provide delegates with an insight into next generation picture archiving and communications systems. The group is a special interest group of the Royal College of Radiologists and includes radiologists, radiographers, healthcare IT professionals and PACS managers. It runs a very […]
News
West Suffolk Hospitals NHS Trust has completed a refresh of its storage area network with CSA Waverley.
News
This special edition of E-Health Insider's industry round up focuses on appointments that have been made in the healthcare IT sector over the past three months. BridgeHead Software appoints EMEA sales head BridgeHead Software, a healthcare storage virtualization company, has appointed Tony Tomkys as director of sales for EMEA, to increase its customer footprint in […]
News
West Suffolk Hospital NHS Trust has signed a deal with Kainos to transform more than 40m paper case file pages into electronic documents over the next two years.
News
The Royal Cornwall Hospitals NHS Trust has streamlined its breast imaging system to fully integrate it with the National Breast Screening Service system. The trust has implemented six syngo MammoReport workstations from Siemens to provide reading and reporting of mammograms in both screening and diagnostic settings. The workstations, which are based at the Mermaid Centre […]
News
Only one of England's 82 local breast screening programmes is fully integrated with its local PACS – but other sites are making progress, UKRC 2010 heard this week.
News