University of Salford lecturer Dr Nick Hardiker has won the Virginia K. Saba Informatics Award for his contribution to nursing informatics.
Interoperability
1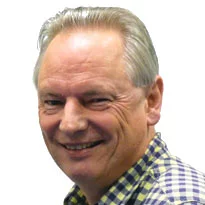 A new ICT strategy which the government says will save millions currently wasted on public sector ICT was published by the Cabinet Office today.
News
The Finnish health and welfare sector has established a strategic expertise centre (T&H SHOK) focused on improving health and well-being using technology. The new centre will be led by a limited company jointly established by 29 Finnish firms, including IT services firm Tieto. The new centre is intended to improve the quality and efficiency of […]
News
Royal Berkshire NHS Foundation Trust has selected University of Pittsburgh Medical Centre as its preferred partner to deliver a new electronic patient record system.
News
A consortium of primary care and acute trusts in the south west discuss the implementation of McKesson's Care Plus child health system.
Feature
Kaiser Permanente is making rapid progress with electronic health records. Jon Hoeksma reports.
Feature
NHS chief executive David Nicholson has warned the NHS that it may need to make "unprecedented" levels of savings from 2011 to 2014. In his third annual report on the state of the health service, Nicholson says NHS investment will grow by 11% over the next and final two years of the present comprehensive spending […]
News
NHS Wandsworth has abandoned plans to install Cerner Millennium at Queen Mary's Hospital, Roehampton, saying the system is not suited to modern community-based services. The primary care trust said the change to its IT plans was due to repeated delays and concerns about security as well as the unsuitability of Millennium for federated Polyclinic models […]
News
E-Health Insider has identified an NHS acute trust, a primary care trust and a mental health services trust as the next adopters of Lorenzo regional care.
News
Has the bar been dropped so low that the NHS IT programme is now guaranteed to succeed? Asks Jon Hoeksma.
Feature