Over 3,000 elderly and vulnerable people have been connected to their families during Covid-19 via specially adapted tablets.
Digital Patient
GDPR throughout the UK creates need for safer, encrypted data within hospitals. The Royal Orthopeadic Hospital sought a secure, wall mounted charging cabinet to roll out throughout the hospital wards for their GDPR compliant Surface Pro deployment.
Infrastructure
This week's industry round-up focuses on news from the primary care sector, including contracts for prescribing software and the use of tablet computers by GPs.
News
Clinicians at a central London trust threatened to throw their tablet computers into a canal before confidence was built in adopting mobile working, an electronic patient record clinical lead has said.
Clinical Software
Ealing Hospital has gone live with a new offline information system that lets midwives keep track of patient data using a mobile tablet device.
News
GP Neil Paul wonders why an "implementation gap" so often opens up between a simple idea and actually doing it; whether that's handing out tablet computers, or providing remote access to records and systems.
Feature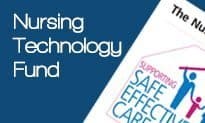 Further details about the second round of NHS England's Nursing Technology Fund, including an expansion of eligible organisations, are set to be released shortly.
News
Liverpool Community Health NHS Trust has deployed 1,500 tablets to give its staff access to Emis Web in the community.
News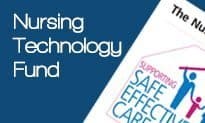 East London NHS Foundation Trust is giving its children's services team tablets with access to the trust's mobile patient management system while they are out in the community.
News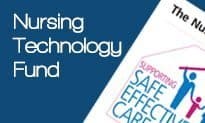 Successful Nursing Technology Fund trusts will spend millions on mobile devices such as tablet computers before the end of this month.
News