Doctors across Tayside are now able to download an app to their Smartphone to help them prescribe appropriate drugs to their patients.
News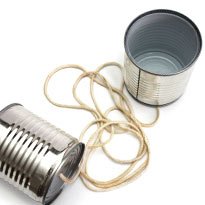 NHS Tayside has deployed Voice Technologies' WinVoicePro to deliver electronic correspondence from all its clinics to GP practices.
News
The BMA in Scotland is calling for tighter controls on access to shared record information as the Scottish Parliament prepares to debate the introduction of clinical portal technology. BMA Scotland said it was "broadly supportive" of plans to introduce clinical portals to share information between primary and secondary care, and possibly with non-NHS databases such […]
News
Fiona Barr talks to Max Brighton, Russell Blackmore and Simon Fanthorpe about the future of INPS and its Vision 360 data hub.
Feature
GPs in Scotland have demanded that a series of security measures are introduced to protect patient confidentiality when their records are accessed electronically. Last week's Scottish Local Medical Committees' conference heard that GPs are coming under increasing pressure to share information from their records with the introduction of clinical portals across Scotland. However, GPs agreed […]
News
Scotland has launched its biggest telehealthcare project alongside 16 other e-health initiatives that will be backed by £1.6m of investment. NHS Lothian and the Scottish Government are to jointly fund a £700,000 large scale telehealth trial that will cover 400 patients with long term conditions, using Intel's Health Guide. In addition, the government and Atos […]
News
A third English NHS Trust in the space of a month has been required to take enforcement action by the Information Commissioner's Office.
News
Two Scottish health boards have been found in breach of data protection laws for leaving patients' personal information on paper records at abandoned hospitals. NHS Tayside and NHS Lanarkshire have been ordered to sign an agreement to comply with the Data Protection Act (DPA) or face possible future prosecution. The Information Commissioner's Office (ICO) found […]
News
NHS Tayside patients are the first to be able to use an out-of-hours GP video link to communicate with nurses or emergency practitioners for help with minor illnesses or injuries. Patients currently attending the out-of-hours service in a minor illness and injury unit in Perth & Kinross will be seen by a nurse or emergency […]
News
Awards for some of the UK?s most outstanding health IT projects and people were announced at the gala BT e-Health Awards ceremony in London last night.
News