Problems with the introduction of the Epic electronic patient record at Cambridge University Hospitals NHS Foundation Trust led to a "catastrophic loss of confidence in the system", the president of the Royal College of Surgeons has said.
Clinical Software
Unison has agreed to put an emergency motion calling for a ballot on industrial action to its annual health conference, which will be held in Brighton in two weeks' time.
News
The latest round of NHS reforms, which took effect at midnight, have been greeted with unease and concern about what they could mean for the future of the health service.
News
The Health and Social Care Bill has cleared its final Parliamentary hurdle, with doctors welcoming amendments on confidentiality, but opponents of the reforms pledging to continue the fight.
News
The Health and Social Care Bill returns to the Lords today, amid increasingly strident opposition to key elements of the government's plans to reform the NHS.
News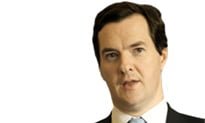 George Osborne has underlined the government's determination to reduce Britain's deficit by reducing public spending in his 2011 budget.
News
Unison has lost its bid to mount a legal challenge against the white paper 'Equity and excellence: Liberating the NHS.' The union's attempt to secure a judicial review of the white paper was rejected by the High Court on Friday. Unison wanted to argue that the government had acted wrongly in failing to consult on […]
News
Growing concerns about the government's plans to overhaul the NHS have been presented to health secretary Andrew Lansley ahead of the Conservative Party's health debate today.
News
Unison has won the right to take legal action against health secretary Andrew Lansley for what it alleges is a lack of public consultation on the NHS white paper. The union has been given permission to seek judicial review of the steps taken to implement 'Equity and excellence: Liberating the NHS'. It sought permission to seek […]
News
The UK's largest public service union has started legal action against health secretary Andrew Lansley, claiming that he has refused to properly consult the public on the white paper 'Equity and excellence: Liberating the NHS.' Unison has made a judicial review application to the High Court, on the grounds that the day after the white […]
News