RAND Europe and Oxford University are working on the Digitally Enabled Care in Diverse Environments (DECIDE) initiative to evaluate remote monitoring tools.
News
This Digital Health News industry roundup covers the expansion of a collaborative staffing bank and a planned tech-enabled nursing home.
News
Researchers from the University of East Anglia have developed new technology using MRI that could speed up the rate of diagnosis for heart failure patients.
Clinical Software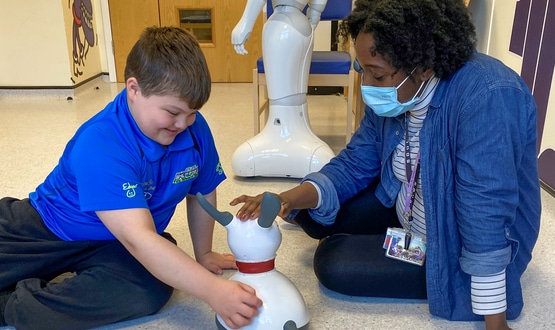 Sheffield Children's Hospital is hosting a study exploring the use of social robots to calm anxiety and worry in young patients.
Digital Patient
The study will look at the use of machine learning and AI to assist pathologists in spotting mouth cancer, which has increased by 60% in the last 10 years.
AI and Analytics
Sheffield Teaching hospital and the University of Sheffield are piloting a new device that will help identify mothers at risk of pre-term birth.
Digital Patient