The Digital Health News team has rounded up all the best reaction and highlights that our attendees have shared about Virtual Summer School 2020.
News
Speaking at Virtual Summer School Dr Nikki Kanani said the digital shift in primary care during the crisis was "one of the best things that's happened".
News
2
Professor Keith McNeil, CCIO of Queensland Health, said the Covid-19 pandemic has highlighted the "power of sharing information".
News
The deputy director for general data and digital at New Zealand's Ministry of Health has said the coronavirus pandemic has been a "wild ride".
News
The Digital Health Virtual Summer School continues today following a jam-packed first day – highlights included keynotes from the national CIO and CNIO.
News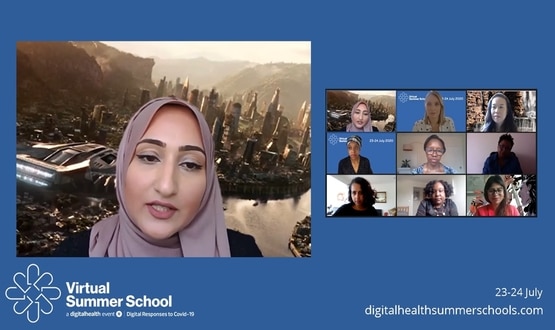 One of the founders of the Shuri Network has said the organisation has taken off in a way she "couldn't ever have imagined".
News
Sonia Patel, NHSX CIO, and Natasha Phillips, NHSX CNIO reflect on how quickly the NHS adopted tech during Covid-19 and continuing to drive innovation.
News
The full programme for the Virtual Summer Schools 2020 has been published with the event just over three weeks away, 23-24 July.
News