A study into UK GP surgeries' websites has found that two-thirds (66%) of sites have detectable design errors, potentially excluding one-in-five users.
Digital Patient
Leicestershire Partnership NHS Trust has created an educational website for children to learn about staying healthy and looking after their health.
News
The Department of Health is moving its digital operations to the new single website for government services at the end of this month.
News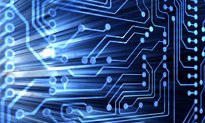 GP representatives have warned doctors to check the confidentiality of patient data submitted when patients use online services on practice websites.
News
NHS Hammersmith and Fulham has gone live with an interactive website designed to improve the information that it provides. The primary care trust, whose previous website was designed and developed in-house more than four years ago, has developed the site with charity Eduserv, which develops and delivers technology services within the public sector. The new […]
News
Only a third of primary care trusts are using social media to communicate with patients, according to a survey conducted by NHS Salford. The primary care trust conducted a survey of England's 148 PCTs last month and found 36% are on the social networking site Facebook and 28% are using Twitter. NHS Salford said most […]
News
Medical website Doctors.net.uk has announced a record year, with 25m unique web visits in 2009. The website, which offers a forum for doctors plus an email service and interactive learning modules, said it registered two surges in activity during the year in its discussion fora. These coincided with the outbreak of swine flu in April 2009, […]
News
Our columnist Dr Neil Paul has some ideas about how IT could better support appraisals.
Feature
A new category has been launched for this year's E-Health Insider Awards in association with BT. 'Excellence in major healthcare IT development' will recognise the work of suppliers and healthcare teams tackling major projects in the UK. E-Health Insider director Linda Davidson said: "We decided to introduce a new category to celebrate the work of […]
News
Just 752 patients out of the more than 1.2m who have a Summary Care Record have opted to view their SCR on HealthSpace.
News