The online GP registration service has seen more than 425,000 NHS patients already use the service, to find a local GP and easily register with them.
Digital Patient
This Digital Health News industry roundup covers a new framework agreement for BridgeHead Softare and a promising study of triaging chest x-rays.
News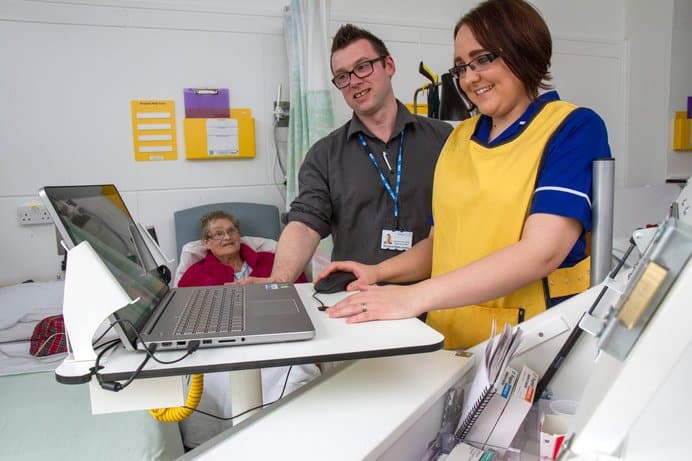 TPP's SystmOne is being used to provide an integrated care IT solution in West Yorkshire, with Airedale NHS Foundation Trust deploying the system at its hospital. The trust has been using SystmOne in a community setting since 2011 and in an acute setting since 2012. This has fostered greater integration and information sharing across the […]
Interoperability
An action plan produced as a result of an investigation into the use of TPP's out-of-hours system in West Yorkshire is almost complete, the lead commissioner has revealed.
News
West Yorkshire primary care trusts have moved to back TPP in the wake of the Carson report, which criticised the out-of-hours system used by West Yorkshire Urgent Care Service. The five PCTs, together with TPP, have issued a joint statement which says that the report from Dr David Carson "did not enjoy consensus amongst the […]
News
An investigation into use of TPP's out-of-hours system by West Yorkshire Urgent Care Service has concluded that it created "a significant risk to patient health" and left the service in breach of NHS regulations.
News
TPP has launched a series of SystmOne modules covering acute hospitals, community hospitals, mental health, social services and out-of-hours care.
News
Boots, the retail pharmacy chain, hopes to hear soon whether it has reached the criteria needed to obtain a certificate of deployment for its Smartscript software from NHS Connecting for Health. The software, which will eventually be used to enable the electronic transfer of prescriptions (ETP) has been installed in the vast majority of Boots' […]
News
Alan Burns, the chief executive of Trent strategic health authority, has stood down as the implementation lead for the NHS National Programme for IT (NPfIT) just six months after being appointed. He is the latest in a series of senior experienced NHS leaders and clinicians at the top of the programme to have left early […]
News
The IT industry has a phrase for being at the front of the queue for any complex new technology: being at the 'bleeding edge' of development. This is where Undercliffe GP practice in Batley, West Yorkshire has been since last August when it began work to become the first Spine-enabled primary care computer system under […]
News