Today's briefing includes news of a joint working project between UCB and Open Medical and the strategic partnership between Hurdle and Bayer.
News
This briefing has news about the launch of the Advanced Wellbeing Accelerator and news about the economic impact and clinical benefits of CognICA.
News
Google's search engine and YouTube channel have brought it global name recognition. Now the tech giant wants to be the responsible face of health knowledge. 
Feature
2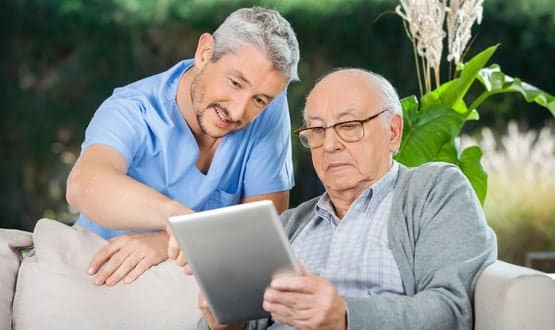 The interactive app provides guidance on priority conditions including mobility limitations, malnutrition, vision and hearing loss and cognitive decline.
Digital Patient
The International Health Terminology Standards Development Organisation and the World Health Organisation have signed a collaborative agreement to utilise WHO classifications and SNOMED CT together. The collaboration aims to create an integrated classifications and terminology system that will improve patient information for health policy, health services management and research across the world. Martin Severs, chair […]
News
French telecoms giant, Orange, has made its entrance into the UK e-health market by introducing a new telephone numbers service that aims to put patients in direct contact with the health professional that they need. The Smartnumbers service will provide healthcare organisations with a single smart number on the Orange network that has the potential for a […]
News
Telefónica has opened a new global e-health unit, which will see it create a number of products and services to help provide a patient centered, sustainable and efficient healthcare model.
News
Health secretary Andrew Lansley has announced that primary care trusts are to be abolished as part of a massive reorganisation of the NHS.
News
Dutch plans for a national electronic health record system have been put on hold while key assumptions come under scrutiny. Ton Smit reports.
Feature
CSC has announced a partnership with healthcare kiosk specialist, Savience, to deliver self-service kiosks to NHS trusts. The kiosks enable patients to check-in automatically for an appointment and to make sure their information is as up to date as possible. Existing deployments have shown that self-service kiosks eliminate queues, free up reception staff time and help clinical staff to […]
News