University Hospital Southampton NHS Foundation Trust is upgrading its wireless infrastructure to support a roll-out of mobile clinical applications across the trust.
News
Bedford Hospital NHS Trust has implemented a wi-fi network to support mobile working for clinicians.
News
Junior doctors urgently need free access to wireless networks at work, NHS England's clinical informatics director has said.
News
The oncology day unit at Weston General Hospital has adopted a wireless system to enable it to carry out efficient e-prescribing.
News
Families in Liverpool are being given tablet computers with wireless communications to "revolutionise" the way they receive speech therapy.
News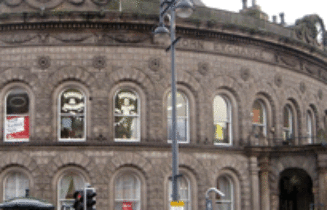 Leeds Hospitals NHS Trust is to implement a wireless network worth up to £3.5m following a successful pilot scheme.
News
The former chief executive and co-founder of AIM-listed wireless body monitoring firm Toumaz Technologies has launched a new company focused on end-to-end patient monitoring services.
News
Broomfield Hospital, part of Mid Essex Hospital Services NHS Trust, is to extend its Aerohive Networks' wireless local area network infrastructure. The hospital is to add a further 300 access points to cover a new, five storey wing that will house 365 beds, five operating theatres, the A&E department, maternity unit, pharmacy and helipad. A key use […]
News
A report has shown that patient waiting times at Nottingham University Hospitals NHS Trust have been cut by a third following the implementation of a Cisco network and telephony system. The trust implemented a medical grade network to underpin wired and wireless communications after identifying communications problems in its emergency department. These were causing delays to […]
News
Coverage from World of Health IT 2010, Barcelona ISoft has formed a partnership with Switzerland-based telehealth device company Medic4all. The two companies are showcasing integrated telehealth products at the World of Health IT conference in Barcelona. These include a monitoring operations centre that manages patient data and a home care platform that allows healthcare professionals […]
News