A collaborative of six trusts in Sussex and Surrey is scheduled to complete the implementation of new digital imaging systems this month.
News
Healthcare Software Systems has deployed CRIS, its radiology information system, at 59 trusts, enabling them to transition off their National PACS Programme contracts by the 30 June deadline.
News
University Hospital of South Manchester NHS Foundation Trust has awarded a three-year contract to Radiology Reporting Online.
News
Barts Health NHS Trust, which provides services to 2.5m people in East London, has signed a ten-year contract with Sectra for a picture archiving and communications system and vendor neutral archive.
News
Bidders are becoming more likely to challenge procurement decisions they don't like, UKRC heard last week.
News
Trusts should adhere to patient safety standards when implementing new IT systems, a safety expert from the Health and Social Care Information Centre has argued.
News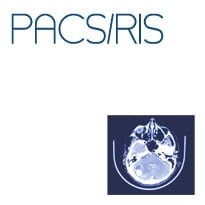 Data localisation is proving to be one of the biggest challenges facing trusts moving over to new PACS as their national contracts come to an end, UKRC has been told.
News
New 3D visualisation software of the head and neck is transforming medical and dental training in Scotland.
News
How to implement radiation dose monitoring for the UK population will be discussed at UKRC next week.
News
Leigh Infirmary, part of Wrightington, Wigan and Leigh NHS Foundation Trust, has installed a new direct radiography room from Agfa Healthcare.
News