An online version of the NHS non-emergency 111 helpline has been launched in Suffolk, as one of four trials across England.
Digital Patient
1
NHS England has ordered an urgent review of the roll-out of NHS 111 and the sustainability of the current service model.
News
More than 100 SystmOne practices are receiving NHS 111 messages directly into their clinical system.
News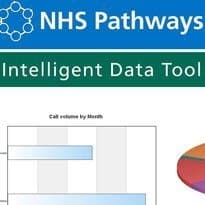 NHS Pathways has developed a dashboard tool to help commissioners track clinical demand in real-time.
News
NHS Direct is slashing its back-office costs in half and expects to make more than 300 whole time equivalent staff redundant.
News
NHS 24 is changing its health advice line phone number to 111.
News
NHS 111 has not improved efficiency in the NHS and has a low probability of cost savings to the emergency and urgent care system, an independent evaluation report says.
News
NHS Luton has become the third and final pilot area to launch its NHS 111 number for urgent, non-emergency calls.
News
Health secretary Andrew Lansley told reporters last week that NHS Direct would be replaced with a new 111 service, but the helpline says it is 'business as usual' and that only its 0845 number will be scrapped.
News
The 111 number has gone live in County Durham and Darlington. The new three digit number is being used to supplement the 999 emergency number and NHS Direct. It connects callers to non-emergency care services, such as urgent and out-of-hours services, using the NHS Pathways software. The software has been developed by doctors, nurses and […]
News