This Digital Health News industry roundup includes funding to trial gaming and AI tech to diagnose Alzheimer's and accreditation for a clinical AI platform.
News
Sonrai Analytics has secured funding from Eckuity and plans to use the money to diversify its market segments and strengthen its commercial aspirations.
AI and Analytics
1
A partnership between Visionable and Brainomix is delivering high-quality stroke care for Ipswich Hospital with an AI-powered solution.
Clinical Software
A report from NHS AI Lab and HEE is recommending that all healthcare staff working in the NHS receive training in artificial intelligence.
AI and Analytics
This Digital Health News industry roundup includes the launch of a global AI network to tackle heart health inequalities and news from WiFi SPARK.
News
AI-powered therapy chatbot Wysa is now being offered to teenagers through Hammersmith, Fulham, Ealing and Hounslow Mind to support their mental wellbeing.
Digital Patient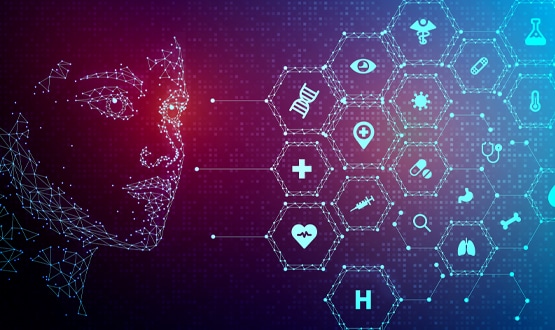 Artificial Intelligence (AI) is redefining precision diagnostics and early detection of multiple diseases, including cancer, neuro-critical conditions, cardiovascular myopathy, and many more. In radiology, AI is used varyingly – its application is being experimented with across the healthcare dissemination pathway to identify the optimal implementation and deployment methodology.
AI and Analytics
Somerset NHS Foundation Trust has used a ground-breaking artificial intelligence (AI) algorithm to detect lung cancer from x-rays faster.
AI and Analytics
This industry news round up looks at how AI is being used in Scotland to improve dental health and Sandwell Council's efforts to tackle health inequalities.
News
County Durham and Darlington NHS Foundation Trust is using a new predictive AI model to reduce the risk of acute kidney injuries to patients
AI and Analytics