Trusts are increasingly interested in vendor neutral archives. But what are they, and how are they being used, asks Kim Thomas.
Feature
Carestream Health has put itself up for sale and could fetch as much as $3.5 billion, according to the news agency Reuters.
News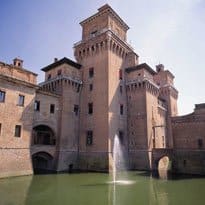 An Italian trade trial of the Carestream patient portal called MyVue shows an initial patient uptake of 15%.
News
An Antarctic expedition dubbed the coldest journey on earth is taking a Carestream portable imaging system along in case of accidents.
News
A collaborative procurement by two trusts in south west England has resulted in a contract for Carestream Health to provide its PACS/RIS solutions to both.
News
Carestream Health has been awarded a contract to supply a new radiology information system to eight departments at the University Medical Centre Groningen in the Netherlands following a competitive European tender process. The hospital, which is one of the largest in the Netherlands, will implement the RIS in December to interface with its existing Rogan […]
News
Carestream Health has launched its latest picture archiving and communications platform. The company says it provides clinicians with advanced 3D capabilities, centralised storage of both non-DICOM and DICOM data, and a new user interface. Davis Hirschorn, director of radiology informatics at Staten Island University Hospital, New York, where the system has been trialled, said: "The […]
News
Carestream Health has acquired Quantum Medical Imaging limited, a privately-held manufacturer of conventional and digital x-ray systems. Carestream says the move makes it a 'global leader' in x-ray imaging, and that it will now work to expand both its medical imaging and healthcare IT solutions. Quantum says the move will accelerate its growth, and that its dealers […]
News
The Nij Smellinghe Hospital in The Netherlands has signed a new multi-year contract with Carestream Health for radiology information and picture archiving and communication eHealth Managed Services. The new contract will deliver an enterprise-wide system that will allow for fast, secure image access by onsite and remote clinicians. Wim Loman, IT manager at Nij Smellinghe […]
News
The Royal Marsden NHS Foundation Trust has signed a multi-year deal with Carestream Health to provide a radiology information system across two of its sites. The company will install the latest version of its Carestream RIS at Chelsea in London and Sutton in Surrey. The trust is looking for a fully integrated system that is […]
News