The portal will provide 3,500 health and care professionals with access to patient information from eight IT systems once the roll-out is complete.
Clinical Software
Complex portals projects can cost millions of pounds and take years to realise benefits, leaving users and project stakeholders frustrated. Felim McCarthy, senior clinical consultant at ReStart Consulting explains why, looks at how to avoid pitfalls, and considers other possible approaches to implementing shared care records.
Feature
Great Ormond Street Hospital for Children NHS Foundation Trust has gone to tender for an electronic patient record and a clinical and research platform worth £50 million.
Clinical Software
A group of three southern acute trusts has chosen Kainos to supply an electronic document management system and clinical portal in contracts worth nearly £8 million and partly funded by central government.
Clinical Software
A portal pulling together information from various clinical IT systems is being implemented at South West Yorkshire Partnership NHS Foundation Trust.
Interoperability
The opening of Glasgow's new £842 million super hospital has been a "catalyst" towards moving to a paper-free environment, its IT lead has said.
Infrastructure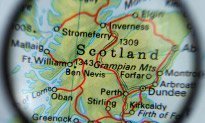 NHS Lanarkshire is aiming to have a full electronic patient record in two years, underpinned by its clinical portal.
News
The Royal National Orthopaedic Hospital NHS Trust has gone out to tender for a clinical portal to support its best of breed strategy towards a full electronic patient record system.
News
South Devon Healthcare NHS Foundation Trust is carrying out quality testing on its clinical portal as it prepares to pilot the system with an acute surgical team.
News
South Devon Healthcare NHS Foundation Trust has signed a contract with Intersystems for its HealthShare informatics platform to create an integrated digital care record.
News