NHS England has announced a new £774m licensing deal for Microsoft productivity apps and products including Office365 and Teams for 1.5m NHS staff.
News
4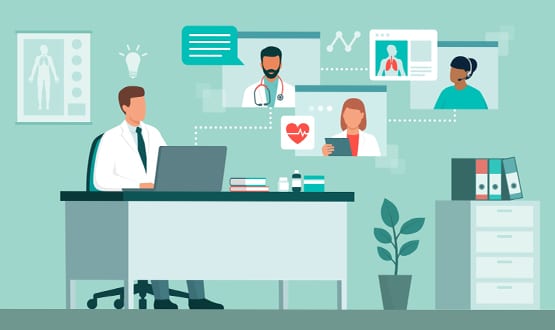 Commitments to open-source technology are enshrined in NHS policy but adoption is frustratingly slow. It is time to spread the word on the new way to collaborate on, co-fund and reuse digital technology, says Made Tech's Hazel Jones.
Feature
19
Chris Sawyer, from Innovate UK, explores how small and mid-size enterprises (SMEs) and the NHS can work together and use digital health to tackle disease. 
Feature
With ICSs set to be put on statutory footing by 2022, Mala Mawkin claims that now is the time to get personal and share our stories of integration success.
Feature
Health ministers are "completely behind" the digitisation of health and social care because "it is urgent for personal care, it is urgent for safe care, and it is urgent for research", life sciences minister George Freeman has said.
Health CIO
The first, joint CCIO Leaders Network and Health CIO Network event took place in Darlington last week, at a meeting of the North East Clinical Information Network. Claire Read reports on why collaboration matters; but can be hard to achieve.
Feature
A CCIO Leaders Network event at the King's Fund explored collaboration and how it can be used to support work with clinicians, organisations and suppliers. EHI reports.
Feature