The head of NHS Shared Business Services has said the health service wastes more than £1 billion a year by not effectively managing procurement.
News

One of EHI's big themes in 2009 was the impending financial crunch on the NHS. Yet the real impact of the need to make £20 billion efficiency savings was not felt in 2010.
News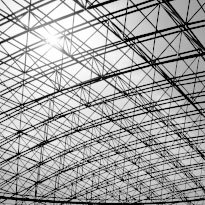 The Operating Framework for the NHS in England 2011-12 focuses on keeping control of finances as the latest round of reorganisation is implemented.
News
NHS chief executive David Nicholson has said that NHS staff who do not support the changes in the white paper should leave the health service now.
News
The government has highlighted the importance of using telehealth to help reform social care and provide more control to individuals and their carers.
News
A single patient record and single joint needs assessment process are among the goals of five health economies working to deliver more integrated care, according to a report from the Nuffield Trust. The health policy charity looked at five areas in England – Torbay, Nottingham, Redbridge, Trafford and Cumbria – where local clinicians and managers […]
News
Health secretary Andrew Lansley told reporters last week that NHS Direct would be replaced with a new 111 service, but the helpline says it is 'business as usual' and that only its 0845 number will be scrapped.
News
The government has defended its decision to scrap NHS Direct and replace it with a new 111 number service.
News
GP commissioners overspent their budgets by a net 2.5% last year, according to an analysis by the Health Service Journal magazine. HSJ examined the 2009-10 budgets and spending details of 190 practice-based commissioning consortia from 33 primary care trusts, which between them were allocated an indicative budget of £11.5 billion. It calculates that by the end […]
News
News has leaked out that ministers are to scrap the Audit Commission and transfer its audit arm to the private sector. According to a memo leaked to the Financial Times, communities and local government secretary Eric Pickles will formally announce his intention to disband the Commission tomorrow. Pickles apparently wants a 'decentralised' audit regime, that […]
News