The NHS e-referrals service will go live in November this year after having undergone several rounds of testing, the Health and Social Care Information Centre has said.
News
NHS England's new chief executive, Simon Stevens, has taken up the top job in health service management.
News
EHI editor Jon Hoeksma reflects on another difficult week for NHS England's flagship open data project, and its champion Tim Kelsey.
Feature
Simon Stevens, a one-time Blairite health advisor, has been announced as the new chief executive of NHS England.
News
EHI doesn't do speculative pieces on who may get NHS top jobs, says editor Jon Hoeksma. But if it was to make an exception, it would be for the very top job, a successor for Sir David Nicholson…
Feature
NHS England is looking to outsource the provision of the "daughter of NHS Choices" beyond April 2014.
News
Technology can fill a "large part" of the £30 billion funding gap facing the health service, NHS England's director of patients and information has claimed.
News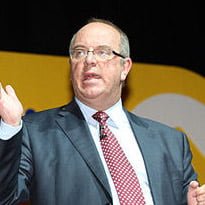 NHS England chief executive Sir David Nicholson has followed up on his call for a 'big conversation' on the future of the NHS by warning that it faces a £30 billion funding gap without radical change.
News
The Health and Social Care Information Centre is concerned that its reputation is "at risk" after the Public Accounts Committee grilled officials on NPfIT last month.
News
The NHS has run up £31.5m in legal costs as a result of Fujitsu's departure from NPfIT in 2008, the Commons' Public Accounts Committee heard during an investigation into the programme's local service provider deals.
News