The app uses a medical knowledge database with AI technology to help users understand what might be causing their symptoms, as well as providing guidance.
Digital Patient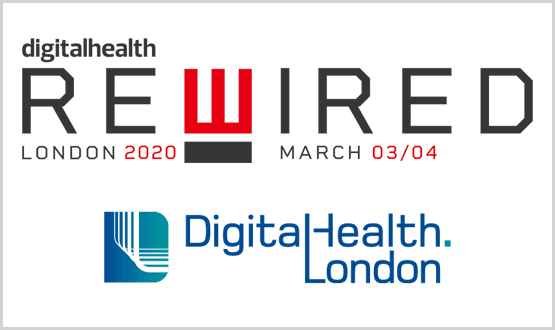 DigitalHealth.London will contribute the Rewired 2020 programme ahead of the event which returns to London Olympia on 3-4 March 2020.
Digital Patient
Rewired's digital transformation track will include keynotes on the challenges of delivering digitally-enabled transformation of health at scale.
News
The president of techUK will open the Rewired Leadership Summit on 3 March at London Olympia, an event which brings together NHS IT and digital leaders.
News
The partnership will see techUK join the programme group for Rewired 2020, contribute top-class speakers to the programme and share its expertise.
News
Following the success of last year, System C and Graphnet will be back as the main sponsor of both days of Digital Health Rewired 2020.
News
Disruptive digital health start-ups will feature across Rewired 2020, bringing them together with many of the most innovative NHS IT leaders.
News
The competition provides an opportunity for digital health start-ups to pitch their idea in front of a crowd of NHS IT leaders and digital health investors.
News
Gould will take part in a sofa conversation and Q&A session on the main Digital Transformation stage at Rewired with Digital Health editor Jon Hoeksma.
News