The funding, from the NHSX AI Lab and Health Foundation, aims to ensure healthcare solutions don't "exacerbate existing health inequalities".
AI and Analytics
Host Andrea Downey spoke to the interim CEO of NHS Digital about his goals for the organisation, building back after Covid-19 and diversity targets.
News
The panel discuss the importance of diversity in leadership roles and how the Shuri Network has helped them in their own careers.
News
NHS Digital employs around 3,500 people across England. It is aiming for 19% of its staff to be black, Asian or from ethnic minority groups by 2025.
News
As it celebrates its second birthday, the Shuri Network has issued a call of action to its allies to help over the next 12 months.
Health CIO
Fifty women from Coding Black Females will be offered a membership of BCS, The Chartered Institute for IT, each year under a new bursary agreement.
News
Speaking at Connect 2020 Sonia Patel said diversity had to be at the core of the service offered to patients in order to reduce health inequalities.
News
Shuri Network co-founder, Dr Shera Chok, said it was "not clear" why a trial of the app in an ethnically diverse area was not done from the start.
News
1
The funding is for ideas that address the vulnerability of BAME groups to Covid-19, or emerging social economic and cultural impacts of the pandemic.
News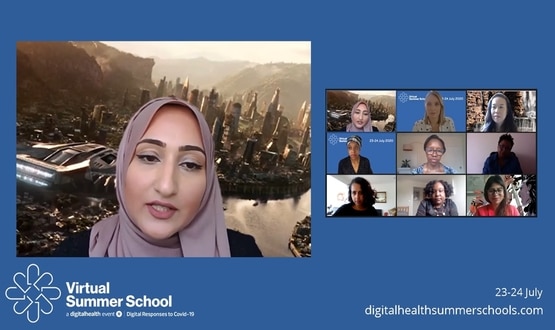 One of the founders of the Shuri Network has said the organisation has taken off in a way she "couldn't ever have imagined".
News