Neil Darvill, the director of the St Helens and Knowsley Health Informatics Service, won this year's vote for Healthcare IT Champion of the Year. Rebecca Todd caught up with him at EHI Live 2012.
Feature
A simple email alert system developed by Sandwell and West Birmingham Hospitals NHS Trust has improved care for cancer patients. Chris Thorne reports.
Feature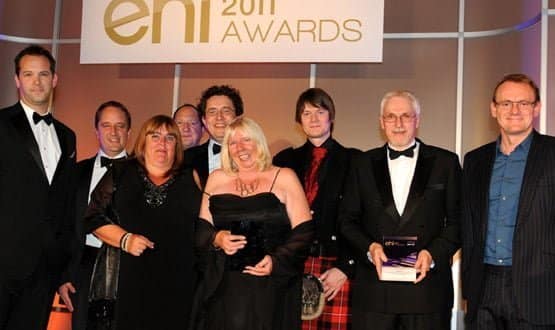 The Clinical Technology Centre at NHS Tayside was joint winner of the major healthcare IT development category for the Scottish Care Information – Diabetes Collaboration. Daloni Carlisle reports.
Feature
Barking, Havering and Redbridge University Hospitals NHS Trust and Ascribe Consulting won the 'best use of IT to promote patient safety award' for the clinical handover system, eHandover. Paul Curran reports.
Feature
Video-conferencing has delivered dramatic improvements in pulmonary rehabilitation in Scotland. Fiona Barr reports.
Feature
A digital pen system has saved time and money for midwives in Portsmouth. Shanna Crispin reports.
Feature
Nominations are now open for the healthcare IT champion of the year; a special category of the EHI Awards 2011 in association with BT that will be decided by you, the readers of eHealth Insider.
News
The winners of the E-health Insider Awards 2010 in association with BT will part of the Best Practice Showcase at eHealth Insider Live 2010.
News
A system that lets paramedics hand over patient details to A&E staff electronically has scooped the top prize in the E-Health Insider Awards 2010 in association with BT.
News
A group of Dutch health IT experts have visited Aintree University Hospitals NHS Foundation Trust in Liverpool, England, as part of an annual initiative to visit areas of healthcare IT excellence in Europe. The group of 23 professionals, who came from hospitals from across the Netherlands and are all members of the Dutch Association for […]
News