CLEO Systems has introduced the GoodSAM platform to its patient management system to support delivery of rapid video consultations.
Digital Patient
System C's acute hospital sites have begun to submit data to the new national Emergency Care Data Set (ECDS), which is is designed to provide a more complete picture of emergency attendances at England's hospitals.
Clinical Software
3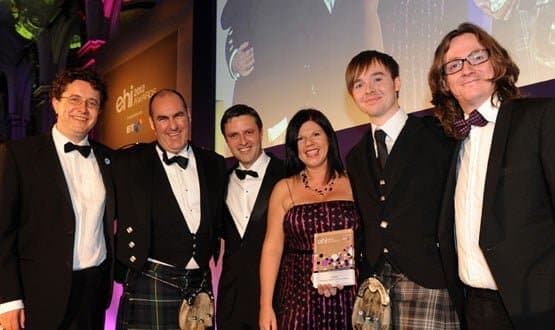 An app to make the standard operating procedures of Scotland's Emergency Medical Retrieval Service available to clinicians in the air won the mobile category of last year's EHI Awards. Emma Dent reports.
Feature
NHS National Services Scotland's Annual Review has outlined plans to roll-out a national Palliative Care Summary (ePCS) during 2010. The move is part of the Living and Dying Well Palliative Care Strategy and will be based on the Gold Standards Framework Scotland and the Emergency Care Summary (ECS), which has already been rolled-out across the […]
News
A trial service that allows people to contact the emergency services by text message has been launched in the UK. The trial system allows users to send a text message to 999 when faced with an emergency. It is hoped that several thousand people will sign up to the trial service. If successful, the trial […]
News
Voting opens today for the Healthcare ICT Champion of the Year, a special category of the E-Health Insider Awards 2009, in association with BT.
News
Seven staff at Great Western Hospitals NHS Foundation Trust have been suspended after allegedly taking part in a 'lying down game' during a nightshift and posting photographs on Facebook. The Accident and Emergency staff are said to have taken pictures of themselves lying on resuscitation trolleys, ward floors and the trust's helipad during August. The […]
News
NHS emergency planners in Bristol and Avon are using advanced digital mapping to develop their swine flu pandemic response strategy. The mapping has been used to identify the appropriate number and location of antiviral collection points needed for patients in the area. The mapping took into account population statistics and travel times to community pharmacies and […]
News
The European Commission has made a final call to EU countries to implement in-car technology that alerts the emergency services if the car is involved in an accident. In a document entitled 'eCall – saving lives through in-vehicle communication technology', the Commission warns that if there is no significant progress in rolling out the system […]
News
Mary Hawking, a GP and critical friend of NHS IT, asks: are your records fit for sharing?
Feature