Jeremy Hunt has retained his position as health secretary, following the Cabinet reshuffle triggered by the General Election on Thursday.
Infrastructure
2
The UK has woken up to a shock hung parliament result which has cut the Conservative party of its parliamentary majority. What does it mean for health IT?
Infrastructure
1
The general election is tomorrow – but what does it all mean for the NHS and the healthcare IT sector in particular – we break down party promises.
Infrastructure
The decision to hold a snap general election may further delay efforts to digitise health and care services, argues Digital Health editor Jon Hoeksma.
Feature
6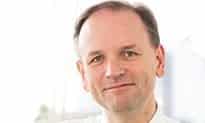 NHS England has turned three areas with persistent financial and service challenges into 'success regimes' to receive greater central support, Simon Stevens told an audience of NHS leaders earlier today.
News
Two health ministers have been appointed to join health secretary Andrew Lansley at the Department of Health. The appointment of Conservative Simon Burns and Liberal Democrat Paul Burstow suggests there may not be a ministerial place for Conservative Stephen O'Brien or Lib Dem Norman Lamb, who both shadowed health in opposition. However, the junior ministerial […]
News
NHS organisations are seeking special dispensation to push ahead with the Summary Care Record, despite the Department of Health's agreement that uploads should stop in areas where an accelerated roll-out was planned.
News
E-Health Insider understands that the go-live of Lorenzo at University Hospitals of Morecambe Bay NHS Trust is likely to be shifted from the start to the end of May.
News
The general election The Conservative election manifesto has reiterated the Tories' pledge to give patients online control of their own health records. No details are given of how this will be achieved; leaving open the possibility that a Conservative government might look beyond the NHS's own HealthSpace to more eye-catching deals with Google or Microsoft. […]
News
The general election Health secretary Andy Burnham has started his election campaign with a speech outlining the key points of Labour's health manifesto. In a speech at the King's Fund think-tank, he said the party would enable a more preventative, productive and patient-centred NHS. Burnham did not mention the National Programme for IT in the […]
News