Kim Thomas talks to the executive director of informatics and IT at Bradford Teaching Hospitals NHS Trust; a native of Canada who moved to Britain three years ago.
Feature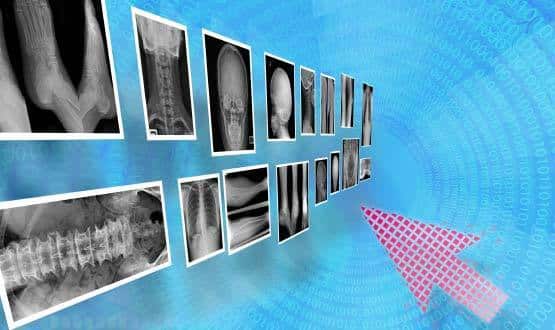 One of the big criticisms of the National PACS Programme was that it was hard to share images. Different, regional solutions are emerging to the problem, Kim Thomas discovers.
Clinical Software
Kingston Hospital NHS Foundation Trust has purchased a vendor neutral archive from SynApps to store images from its picture archiving and communication system.
News
A project giving patients online access to their radiology images shows that a patient-centred image sharing arrangement can work, delegates to the Radiological Society of North America conference in Chicago heard on Monday.
News
Engineering the NHS Spine to support an XDS-I based solution for medical image sharing is "possible, but reasonably hard", BT technologists have concluded.
News
Linda Davidson reports from the European Congress of Radiology.
Feature
Malcolm Newbury of IHE UK says it's time to break out of Groundhog Day and find a new way of doing interoperability in the post NPfIT world.
Feature
Individual hospitals have PACS in place: but whatever happened to image sharing? Linda Davidson and Daloni Carlisle investigate.
Feature
Informing Healthcare is planning a pilot for image sharing between picture archiving and communications systems across the country. The PACS integration project will involve finding a solution for sharing images between the six PACS systems in use in Wales from Fuji, Agfa, Insignia (Steria), Carestream and GE and Ferrania. A spokesperson for Welsh IT agency told E-Health […]
News
BT has signed a new contract with medical imaging specialists Sectra to provide support and maintenance for Picture Archiving and Communications Systems (PACS) in use across London. The agreement, effective immediately, means that all 21 London acute trusts will now receive any support or maintenance for their Sectra PACS units, direct from the developer. Previously, […]
News