This month's cybersecurity round-up features the news that a freshly-discovered vulnerability affecting major CPU manufacturers could leave millions of computers at risk and how 'smart' toy makers have been urged to get security-friendly.
Cyber Security
Dell and Intel have published research showing that clinicians in ten hospitals across Europe achieved significant time and security gains from use of Dell's Mobile Clinical Computing.
News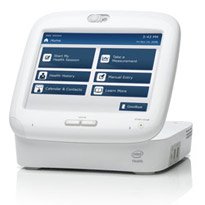 BT and NHS Wakefield District have announced a telehealth trial for patients suffering from chronic heart failure, using the Intel Health Guide.
News
Intel and GE have begun operation of their joint venture telehealth company, Care Innovations. The new company will focus telehealth and independent living technologies.
News
NHS Central Lancashire is using Intel's Health Guide with COPD patients in Preston so they can monitor their condition from home. The Health Guide is being used by 40 patients as part of a 12 month pilot in what is the first implementation of the device in England. The technology, which is provided by GE Healthcare, […]
News
Intel has announced plans to expand the use of its Health Guide home telehealth system in Europe to target patients with chronic conditions.
News
GE Healthcare and Intel have expanded their agreement to market the Intel Health Guide in the UK. The Health Guide is a home telehealth device designed to help patients with chronic conditions better manage their health. The unit enables patients to communicate with healthcare professionals and provides clinicians with access to current patient data. Intel […]
News
Intel has launched a handheld mobile reader that allows people with learning disabilities and those with poor vision to photograph text and have it read aloud to them digitally. The Intel Reader uses a high resolution camera to convert printed text into digital text and then reads it aloud while also showing it on a screen. It […]
News
The TRIL Centre is to operate a social networking pilot to encourage older people who are house bound or socially isolated to engage in social activity.
News
The Conservatives may give commercial health record platforms a big role in their NHS IT strategy. But how are they doing in the US?
Feature