A weekly digest of company announcements, appointments and product launches.
News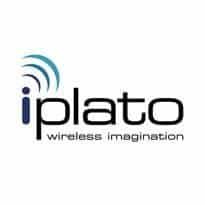 GP practices are using new iPlato functionality to allow patients to automatically cancel GP appointments via their mobile phone.
News
The introduction of a mobile text messaging service has resulted in improved appointment attendance at Barts and the London Hospital NHS Trust.
News
iPLATO Healthcare has reported positive feedback from a mobile patient support service provided in partnership with the National Hospital for Neurology and Neurosurgery.
News
French mobile telecomms giant Orange has launched a mobile messaging service specifically targeted at healthcare. The Health Gateway service is intended to enable hospitals, doctors' surgeries and pharmacies to use two-way messaging to provide appointment reminders, routine test results, and medication reminders to patients. It will also allow health organisations to send staff incident emergency […]
News
Sandwell Primary Care Trust has signed a deal with iPlato to implement its patient care messaging system to remind parents to attend immunisation clinics.
News
GP practices in Birmingham have used text messaging to invite patients for vascular screening checks, generating a 44% response rate from patients. Text messaging specialist iPlato said 24 GP surgeries from Heart of Birmingham Teaching Primary Care Trust used its Patient Care Messaging to call people for a vascular check. The checks, branded NHS Health […]
News
Text messaging specialist iPlato has launched a smartphone service to enable GP practices to create their own mobile internet sites. The service, mSite, gives licensed users of iPlato's Patient Care Messaging system free access to the module, which allows practices to create their own mobile internet site to inform patients about opening hours, contact details, […]
News
This month's E-Health Insider industry round-up includes news about the benefits that trusts are seeing from deploying new technology, launches and partnerships between leading healthcare technology companies. Trusts reaps service desk accreditation benefits The Primary Care Informatics Unit covering NHS Blackburn with Darwen and NHS East Lancashire says it has seen "tangible benefits" since […]
News
Nine out of 10 GPs believe that diagnosing swine flu over the phone will mean that other diseases may be missed, according to the results of a survey conducted in the last few days. A total of 251 GPs responded to a poll by GP newspaper and 87% said diagnosing swine flu over the telephone […]
News