The Royal Free London NHS Foundation Trust has become the first Cerner Millennium trust in London to exit its National Programme for IT contract.
News
Robert Jones and Agnes Hunt Orthopaedic Hospital NHS Foundation Trust has gone live with its Fujifilm picture archiving and communication system.
News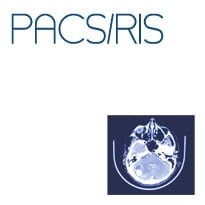 The lack of collaboration between trusts on picture archiving and communication systems deals is surprising, the clinical lead for the National PACS programme has said.
News
CSC has announced its plans to make 750 redundancies to its UK workforce as part of its "ongoing transformation strategy."
News
Lorenzo is "probably more perfect" than other patient administration systems in the UK and will win business beyond the North, Midlands and East, CSC's, Philippe Houssiau has said.
News
CSC employees being made redundant are expected to train 200 workers in India and the Czech Republic who will be taking on their roles.
News
CSC is funding the incentive payments to trusts that take Lorenzo under its interim agreement with the Department of Health.
News
The Department of Health will take a "pragmatic approach" to the procurement of IT systems big and small, Christine Connelly told the final session at eHealth Insider Live 2010.
News
D-Day has arrived for University Hospitals of Morecambe Bay NHS Trust on whether it is allowed to proceed with plans to become the first acute hospital to take the delayed Lorenzo hospital information system.
News
E-Health Insider understands that the go-live of Lorenzo at University Hospitals of Morecambe Bay NHS Trust is likely to be shifted from the start to the end of May.
News