Bowel Cancer UK has joined forces with text message micro-learning platform GoodCourse, to develop a mobile phone text-based support programme for people recently diagnosed with bowel cancer.
Digital Patient
Our survey – which is open to anyone working in the NHS, and which shouldn't take more than 15 minutes to complete – closes this coming Monday (11 March 2019) at 10.30am.
News
To what extent have mobile devices become a ubiquitous part of modern healthcare? That's the complicated question Digital Health Intelligence is exploring in its latest research, and we want your views.
News
7
The technology uses a regular smartphone camera to capture a biosensor with a sputum sample, with results delivered 'in seconds'.
AI and Analytics
Outpatients will be able to download an app to check-in for appointments via their mobile phone upon arrival and will also be given access to a virtual map to help them find their way around the new outpatient department.
Digital Patient
4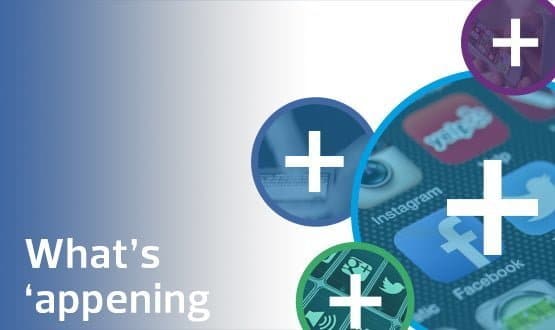 April's mobile health and apps round up features news that personal details of around 150 million MyFitnessPal users have been compromised, plus a Finnish university claiming it has developed an app that can help users monitor their risk of having a stroke.
Digital Patient
A mental health and wellbeing text service aimed at young people called Buzz Us has been commissioned across North Yorkshire by the NHS Hambleton, Richmondshire and Whitby CCG.
Digital Patient
A new phone app upgrade from Ascensia Diabetes Care which aims to promote self-management for diabetics has been launched in the UK and Ireland.
Digital Patient
2
Care assistants have spoken and based on feedback, Bluebird Care, has developed a mobile guide giving staff access to critical information.
Digital Patient
Sandwell Primary Care Trust has signed a deal with iPlato to implement its patient care messaging system to remind parents to attend immunisation clinics.
News