An Edinburgh court today lifted a suspension preventing NHS Scotland from awarding a contract for the Scottish Wide Area Network because of ongoing legal issues with BT.
News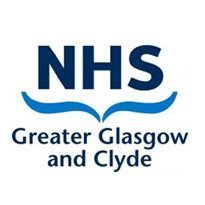 An "unprecedented IT issue" has forced NHS Greater Glasgow and Clyde to postpone more than 500 patient appointments over the past 36 hours.
News
South London and Maudsley NHS Foundation Trust is hoping that a new digital network will help it to meet efficiency savings targets by 'insourcing' services for other NHS organisations.
News
University College London Hospitals Foundation Trust has launched an investigation into a major IT failure that led to its A&E department being closed to all blue light traffic and more than 50% of its operations being cancelled.
News
Herefordshire County Council will extend the use of its regional public sector network to 20 healthcare sites that are currently managed by NHS Herefordshire.
News
NHS Norfolk and Community Health and Care have implemented a new high speed network from Virgin Media Business.
News
A collaborative partnership of eight Lancashire trusts and primary care trusts has chosen Virgin Media Business to create a £9m network to connect 170 healthcare sites. The project will include the delivery of wireless, local area network, voice, remote access service and mobile service and will come with a bespoke service desk to act as […]
News
NHS Kensington and Chelsea has signed a contract with Siemens Enterprise Communications for a single voice and secure data network. The trust will roll-out Siemens' OpenScape Voice platform and secure Enterasys Data Local Area Network (LAN) networking equipment at the beginning of 2010 as part of a single service agreement. When the implementation is complete, […]
News
The Dorset County Hospital NHS Foundation Trust has rolled-out a maternity solution from GE Healthcare to provide a vigorous Down Syndrome programme for women in West Dorset. The trust has joined forces with Health Net Connections (HCN), the UK distributor for GE Healthcare's Viewpoint and Trium CTG, to roll the solution out across four sites, including […]
News
One of the highlights of the E-Health Insider Live '09 exhibition will be the O2 and BlackBerry Mobile Solutions Village. The two suppliers will showcase NHS customers who are using their applications and technology to improve the efficiency and effectiveness of community and hospital based staff. Daniel Morrison-Gardiner, head of BlackBerry's healthcare group, said: "We […]
News