The former CEO of NHSX, Matthew Gould, left NHS England and Improvement at the end of April 2022, Digital Health News has learned.
News
4
The NHS Covid-19 app is set to be updated from August 16 to allow double jabbed people to add their vaccination status to skip isolation.
Digital Patient
The NHS Covid-19 app currently sends isolation notices to close contacts of people five days prior a positive test, but this will be reduced to two days.
News
2
The government has announced the sectors where workers may qualify for an exemption to self-isolation rules if they are pinged by the NHS Covid-19 app.
News
Transport secretary Grant Shapps has said the NHS Covid-19 app may need to be updated in line with coronavirus restrictions easing on July 19.
News
1
The newly published procurement contract for the NHS Covid-19 app is valued at £10.26m and covers a period of six months from March to September.
News
Announcing the countries that will be on the UK's 'green' travel list the transport secretary said the app would be used as a Covid-19 passport from 17 May.
News
162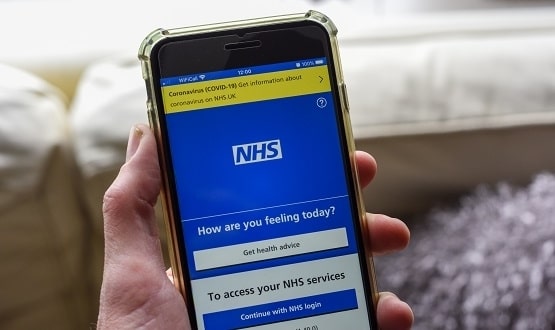 Grant Shapps confirmed the app will be used a Covid-19 passport to prove vaccination status, or negative test, before going on holiday.
News
50
The update to the NHS Covid-19 app is due to be rolled out before venues including non-essential shops, gyms and outdoor hospitality open on 12 April.
News
1
A developer of the NHS Covid-19 app has said it is a "highly effective" tool to help control the spread of the virus as the UK exits lockdown.
Digital Patient