A new online and mobile app for depression should be trialled on the NHS, according to the National Institute for Health and Care Excellence (NICE).
Digital Patient
HR Healthcare Ltd, which was suspended by the Care Quality Commission for failing to comply with standards, is operating again after passing inspection.
Digital Patient
NICE is to set to publish the first results from a new programme assessing how effective digital therapies are in treating anxiety and depression.
Digital Patient
Computer courses to treat depression are likely to be ineffective, according to research by the University of York that looked at their use in a real-world setting.
Digital Patient
The growing use of electronic patient records could encourage a culture of "electronic ambulance chasing" as people hunt for evidence of medical negligence, according to new research.
News
The Patient Information Forum has published a report on the benefits of providing information to patients and carers.
News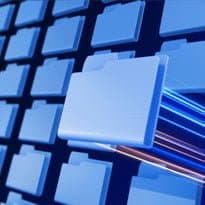 The Health and Social Care Information Centre is creating a library and repository for quality indicators to reduce duplication and improve standards.
News
Paul Hodgkin, the chief executive of Patient Opinion, says the NHS has turned Henry Ford's old adage into "you can have any treatment you want, as long as it's NICE" – but the web is making this kind of thinking utterly redundant.
Feature
NHS Direct's processes to develop the clinical content of its phone-based patient advice and information service have been accredited by the National Institute for Health and Clinical Excellence
News
The National Institute for Health and Clinical Excellence has awarded a contract to the Social Care Institute for Excellence and partners to develop social care guidance.
News