Digital Health News talks to London GP, Dr Kichu Jayakumar, about working as an online doctor for 'B2D' service videoDoc.
Digital Patient
3
The survey is asking GPs, practice teams and members of the public to submit their views on what they think about online consultations so NHS England can "improve the service and increase the availability and use"
Digital Patient
6
Insurer Aviva has announced it is collaborating with Now Healthcare Group (NHG) to create a digital doctor service which allows customers to book video consultations with a GP.
Digital Patient
1
Babylon's GP at Hand is to set up the "first UK digital doctor hub" and has plans to roll out in two other cities in the UK by the end of the year, Digital Health News can exclusively reveal.
Digital Patient
4
Babylon has partnered up with a Chinese internet company Tencent to help deliver personal health assessments and treatment advice across mainland China
Digital Patient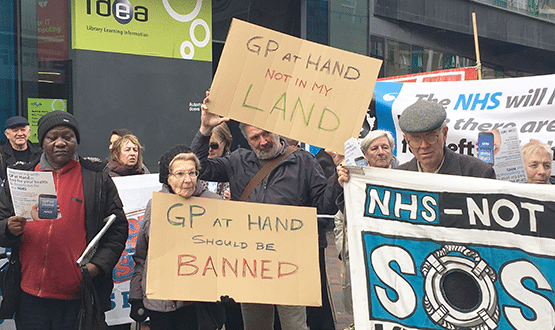 Chants of 'GP at Hand should be banned' could be heard in east London as a group of patients, GPs and NHS staff protested against the service.
Digital Patient
6
An online primary care provider failed to pass the details of 400 patients to their GPs despite having consent to do so, a CQC report has revealed.
Digital Patient
1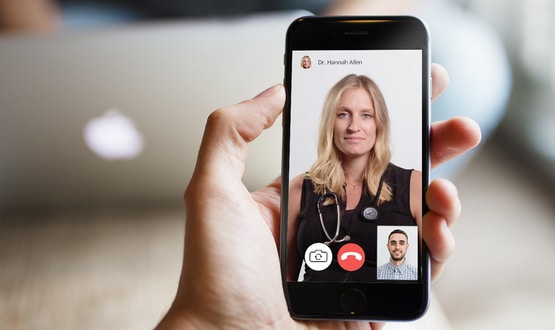 Hammersmith and Fulham CCG could be facing additional costs of more than £10.6 million in order to continue funding Babylon's GP at Hand practice.
Digital Patient
12
NHS England has issued a tender for an independent evaluation of Babylon's GP at Hand service after the national body lodged a 'formal objection' to a significant further roll out of the service.
Digital Patient
7
Babylon and two other medical apps have been removed from the NHS Apps Library with NHS England citing beta testing as the reason behind it.
Digital Patient
8