A new information governance assessment of the massive care.data GP extract is being presented to an Independent Advisory Group meeting today.
News
Interoperability and the opening up of application programme interfaces will be key factors in the NHS Commissioning Board's vision for the new NHS.
News
Liam Maxwell, who was deputy government chief information officer, has been named the first ever government chief technology officer.
News
The NHS Information Centre has switched on its new trusted data linkage service.
News
The Health and Social Care Information Centre has released the first set of retrospective GP practice-level prescribing data.
News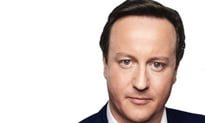 Prime Minister David Cameron has said the government wants to change the NHS Constitution so patients will have to opt-out of having their data included in research trials.
News
The Cabinet Office has released an open data white paper and relaunched its flagship data portal – which includes new health datasets – as it aims to deliver a "21st century democracy."
News
The government is recruiting an independent chair for a new Data Strategy Board to advise ministers on what information should be released as part of its 'Open Data' agenda.
News
Responses to the Cabinet Office's Open Data plans have questioned whether government IT systems and staff can deliver an enhanced "right to data."
News
A strategy for the publication of national clinical audit data has been released today as part of the government's transparency drive.
News