Technology analysis firm Gartner expresses concerns over the NHS IT market, saying it is too reliant on closed proprietary systems.
Infrastructure
22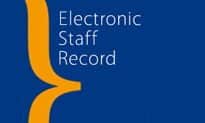 The Department of Health is tendering for a new Electronic Staff Record, worth £200m – £400m.
News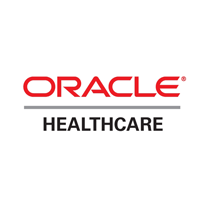 Leeds Teaching Hospitals NHS Trust has implemented Oracle's Business Intelligence Enterprise Edition to provide it with in-depth data on financial, clinical and operational performance within the trust.
News
COCIR, the European Coordination Committee of the Radiological, Electromedical and Healthcare IT Industry, has announced that Oracle has become its latest member. Oracle offers healthcare IT solutions to a wide range of healthcare stakeholders, including payers, providers, governments and research facilities. COCIR, a not for profit organisation based in Brussels, said that Oracle's objectives are very […]
News
Oracle has expanded its reach into the life sciences sector with the acquisition of life sciences applications software firm Phase Forward for €509m ($685m).
News
The discharge summary target Graphnet has announced that its consortium of IT suppliers has successfully completed proof of concept witness testing for NHS Connecting for Health's standards for electronic discharge summaries. The standards have been developed as part of CfH's Interoperability Toolkit and were published in January, with the aim of completing proof of concept projects […]
News
Brighton and Sussex University Hospitals NHS Trust has signed a three year contract with Oasis Medical Solutions for an upgraded trust-wide patient administration system. The trust finalised the agreement earlier this week after commencing an ASCC (Additional Supply Capability and Capacity) procurement in the spring. The trust initially signed a three year agreement with Siemens […]
News
The new NHS interoperability toolkit has the potential to drive down the cost of interoperability and innovation, according to the Department of Health's chief technology officer.
News
This month's E-Health Insider industry round-up covers news about system deployments, achievements and awards, and other developments in healthcare IT. Nortel launches patient discharge and asset tracking solutions Nortel has announced two additions to its healthcare solution portolio. The first is a patient discharge solution, which introduces unified communications and interoperability between hospital systems to […]
News
The health service of the Balearic Islands has awarded the tender for the development of an electronic health record to Fujistu, in conjunction with its partners Oracle and Orion Health. IB-Salut signed the contract worth €6.7m, saying it wanted to transform its existing model of dispersed health information into an integrated EHR. The project known […]
News