NHS Digital have set 30 September 2017 as the target date for the citizen identity project going live in selected work programmes.
Infrastructure
1
The recipient of this year's CCIO award for clinical leadership talks to Lyn Whitfield about his career, Birmingham's shared care record, Patient Online, the need for more CCIOs in primary care: and biscuits.
CCIO Network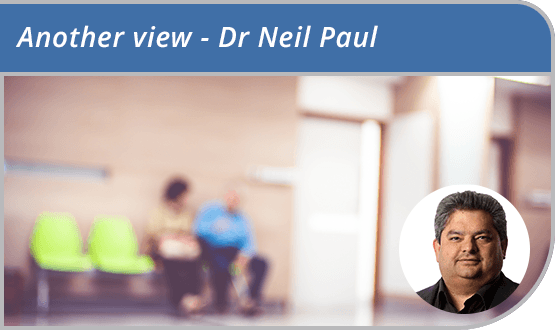 GP Neil Paul is annoyed that his system supplier has tweaked its online booking platform; but also convinced that electronic communications with patients are on the cusp of a revolution.
Digital Patient
John Lockley reviews some recent columns and finds a common theme; a worrying disconnect between the top of the NHS and the frontline.
CCIO Network
Our long-standing GP columnist supports a number of GP federations; and their projects always involve IT and IG. That means they need both managers and clinicians with IT expertise, he argues.
Feature
John Lockley wants to find a simple answer to a simple question about a supposedly crucial NHS IT target. Can he find the answer…
CCIO Network
Joe McDonald wrote his own emergency medical record onto his phone four years ago; now he can access his GP's detailed coded record via a smartphone app.
CCIO Network
John Lockley is worried about the Patient Online programme – and just how much work making the full GP record available to patients could entail.
CCIO Network
A £45 million national programme will be introduced for GPs to increase uptake of online consultations with patients.
Digital Patient
All GPs will be able to offer patients online access to their 'detailed coded record' by the end of the month, GP IT system suppliers have said.
Digital Patient