Beverley Bryant, NHS England's director of digital technology, has laid out a busy schedule for the start of the New Year.
News
GPs must offer patients access to their 'detailed coded record' by the end of March next year; and NHS England has now released guidance explaining what this will mean.
Digital Patient
Welsh patients will access their medical record online and use smartphones to manage their health as part of a five-year digital health strategy published by the Welsh government.
Digital Patient
NHS patients in England are on track to book 10 million appointments and order more than 15 million prescriptions online in this financial year.
Digital Patient
Patients will have real-time access to their full digital health record by 2018, under new plans unveiled by NHS England.
News
NHS Choices will be rebranded as NHS.uk as part of plans to make it a "digital hub" for people to access health services, according to Beverley Bryant, director of strategic systems and technology, NHS England.
News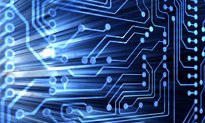 The UK should have one minister to advance the country's digital ambitions, according to a report published by the House of Lords that argues better digital skills would also improve employability and health.
News
Around 25 accelerator sites and ten digital champions are being recruited as part of NHS England's Patient Online programme to deliver online records access to patients within a year.
News
There hasn't been much news about new, online services for patients recently. But Dr Peter Short from the HSCIC tells EHI news editor Rebecca Todd that a lot of background work has been going on.
Feature
Patients will be able to contribute to their own medical record and switch GP practice online, NHS England's director of patients and information Tim Kelsey has said.
News