A new service for calculating payments for GP practices goes live across England this Thursday.
News
The first phase of training for the new Calculating Quality Reporting Service began today.
News
Vangent has won a six-year, £30m Department of Health contract to develop a new calculating and reporting system to support GP commissioning.
News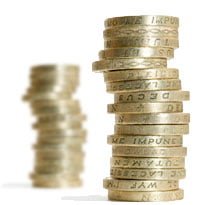 GPs have been underpaid every year for the past six years and are owed a total of £27.9m because of a mistake in the Quality and Management Analysis System, it has emerged.
News
GP practices in England saw their performance on the Quality and Outcomes Framework fall slightly over the past 12 months, with the average practice earning almost 2% fewer points than in the previous year. Figures for QoF performance in 2009-10, published by the Information Centre this week, reveal that on average practices achieved 93.7% of […]
News
The Department of Health is considering replacing the Quality, Management and Analysis System used for calculating Quality and Outcomes Framework payments. The DH and NHS Connecting for Health said they want a more flexible calculating and reporting system, which would collect information on more GP payments. QMAS is widely recognised as one of CfH's success stories. […]
News
Around 20% of GP practices in the UK may have errors in their end of year returns for the Quality and Outcomes Framework because of a fault in their INPS system, it has emerged. INPS issued a fix for the fault on Thursday and has advised all practices to run a new QoF report. It […]
News
The national IT system for the Quality and Outcomes Framework has been failing to work intermittently yesterday and today as GP practices attempt to submit their data at the end of the year. The Quality and Management Analysis System (QMAS), built for NHS Connecting for Health by BT, has been intermittently unavailable. One primary care […]
News
NHS Connecting for Health has agreed to provide a fixed contribution to cover the migration costs for GP practices moving to hosted systems outside their local service provider solutions, in a change of its stance on GP Systems of Choice (GPSoC). An update on the GPSoC proposals released this week also confirms the intention to […]
News
A new user group covering all the suppliers involved in the GP Systems of Choice (GPSoC) initiative is being set up by NHS Connecting for Health and guidance on the minimum infrastructure required under the initiative is to be issued soon. The GPSoC proposals, designed to counter concerns from practices that they face pressure to switch suppliers, were announced in March […]
News