This Digital Health News industry roundup includes news on the positive evaluation of a remote monitoring service and a new AI innovation centre.
News
Leicester, Leicestershire and Rutland NHS is teaming up with Spirit Health to introduce virtual wards allowing people to manage their condition at home.
Clinical Software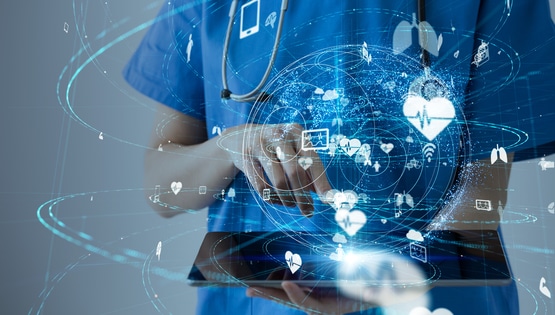 NHS England is seeking early adopters for its Managing Heart Failure @Home scheme which will use remote monitoring technology to support patients.
Digital Patient
3
Norfolk Community Health and Care NHS Trust is supporting newly diagnosed heart failure patients by extending its remote monitoring service to rural areas.
Digital Patient
The NHS Northern Care Alliance is to set up one of the UK's biggest virtual wards that will monitor more than 500 patients in their own homes.
Digital Patient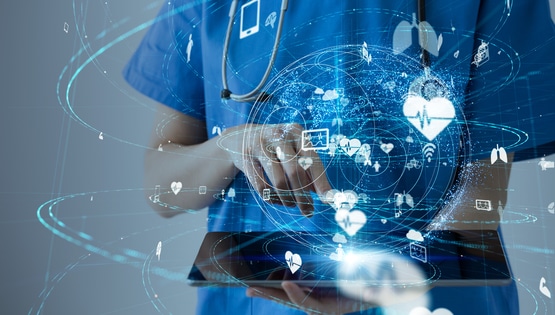 University Hospitals Coventry and Warwickshire NHS Trust is to launch a remote monitoring programme to support patients with heart conditions.
Digital Patient
Inhealthcare has successfully bid for an NHS contract to support the scaling up and mainstreaming of remote monitoring services across Scotland.
Digital Patient
University Hospitals of Leicester NHS Trust has become one of the first in the UK to create a remote monitoring ward for patients with atrial fibrillation.
Digital Patient
4
Dr Haidar Samiei explores how the pandemic has increased the trend for remote health monitoring and can help shape new ways of delivering healthcare.
Feature
1
Jana Lloyd from UCLPartners explores how primary care staff can be supported when using remote monitoring technology across healthcare.
Feature