A six-month trial with Accurx has seen Rotherham, Doncaster and South Humber NHS Foundation Trust gain efficiencies with their processes and communication.
Digital Patient
An app which allows patients to see both hospital and primary care information in one place has been rolled out across Rotherham.
Digital Patient
1
Rotherham is the only area to receive funding on a place-based approach which will focus on partnerships and levelling up all of health and care.
News
For James Rawlinson, the NHS needs a thoroughly local approach to managing pressures, driven by a deep understanding of data. The health informatics director at Rotherham Foundation NHS Trust reports that data analytics is already making a difference at his organisation.
AI and Analytics
3
The Rotherham NHS Foundation Trust has upgraded its Meditech electronic patient record system to version 6.07, three years after the troubled implementation of its predecessor.
Clinical Software
Monitor has removed the 'enforcement action' it had placed on the Rotherham NHS Foundation Trust's troubled Meditech electronic patient record system.
News
The Rotherham NHS Foundation Trust hit the headlines for all the wrong reasons after an IT implementation went awry. But the trust is back on track – and a wiser place too, Linda Davidson discovers.
Feature
An iPad-based test for early dementia diagnosis is being rolled out across 24 GP practices in Doncaster, while the Alzheimer's society has published its charter on dementia friendly technology.
News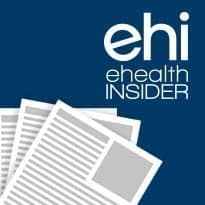 For the first time in a long time, the National Programme for IT failed to provide the 'most read' news stories on EHI in 2013, with company news, big IT failures, big IT contracts and money attracting most interest.
News
The Rotherham NHS Foundation Trust is using SNOMED Clinical Terms to record patients' diagnoses and procedures.
News