North Tees and Hartlepool NHS Foundation Trust has put back the planned implementation of InterSystems' TrakCare until September this year.
Clinical Software
The opening of Glasgow's new £842 million super hospital has been a "catalyst" towards moving to a paper-free environment, its IT lead has said.
Infrastructure
Yeovil District Hospital NHS Foundation Trust has received £3.7m in government funding to implement InterSystems' electronic patient record system.
Clinical Software
Three acute trusts in the South Local Clinical Systems programme are moving ahead with implementation plans for InterSystems' TrakCare, starting later this year.
News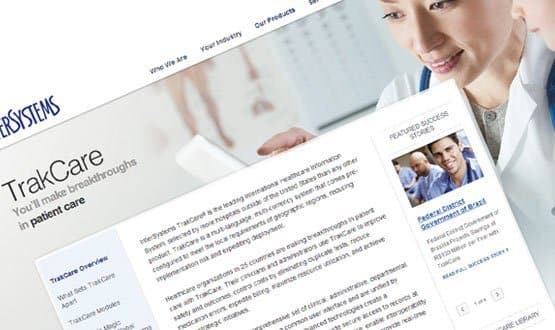 InterSystems' recent wins on Teeside and in the South of England mark a significant shift in the supplier market, argues EHI editor Jon Hoeksma.
Feature
North Tees and Hartlepool NHS Foundation Trust has chosen InterSystems as preferred bidder for its electronic patient record system, making it the company's first major English EPR site.
News
More than two thirds of Scotland's population is now covered by a patient management system from InterSystems.
News
Hywel Dda University Health Board is the first board to go-live with the new Welsh national laboratory information management system.
News
NHS Highland will deploy InterSystems' TrackCare patient management system starting this November.
News
Guernsey is extending its TrakCare electronic patient record system to 900 social care workers.
News