Within 20 months of signing a contract to provide Scotland with a patient management system, InterSystems had gone live with its TrakCare product in five NHS boards. Rebecca Todd reports.
Feature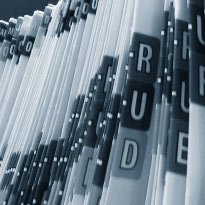 NHS Borders has become the first health board to go live with the InterSystems TrakCare patient management system under a contract designed to provide a single PMS for the whole of Scotland.
News
NHS National Services Scotland is to make a decision on whether the recently announced Patient Management System contract should be widened to become a national system to cover all NHS boards in Scotland. NHS NSS, which procures IT software on behalf on Scotland's 14 health boards and eight special health boards, selected InterSystems as its […]
News
InterSystems has announced that Guernsey Health and Social Services Department has gone-live with key elements of its island-wide Electronic Health and Social Care Record (EHSCR). Guernsey has replaced its thirteen year old patient administration system, SWIFT, with InterSystems' TrakCare, while simultaneously implementing new Accident and Emergency and theatre software and specialist child health software from CSE Healthcare […]
News
E-Health Insider understands that InterSystems has won the contract to provide a national patient management system (PMS) to the NHS in Scotland. Multiple sources have told EHI that InterSystems, with its TrakCare product, has won the contract after an 18 month procurement process. The contract, which is worth £30m-£120m depending on which health boards join […]
News
NHS National Services Scotland has told E-Health Insider that it is close to making a decision on the contract for its national patient management system, more than 16 months after the procurement process began.
News
The States of Jersey Health and Social Services Department has announced that will develop an island-wide integrated care record using InterSystems TrakCare.
News
The Health & Social Services Department of Guernsey has awarded TrakHealth a ten-year deal to provide all healthcare providers on the island with an integrated electronic patient records (EPR) system. The integrated EPR, based on a system called TrakCare, will be used to support the delivery of comprehensive health and social care services to the […]
News