It's often thought that technology isolate older generations but research from Vodafone suggests it can better connect them with friends and family.
Digital Patient
1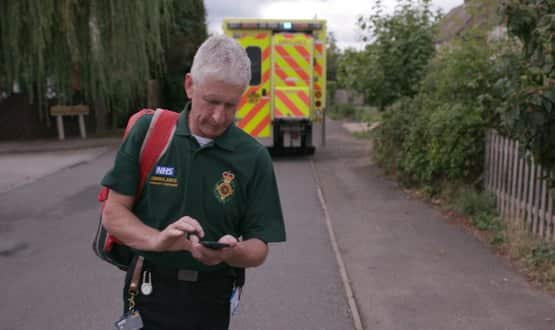 Community first responders will also have access to a bespoke app which allows them to report if they are available to respond to an incident.
Clinical Software
Switch to Accenture's NHSmail 2 put back to summer of 2016
Infrastructure
Buckinghamshire Healthcare NHS Trust has completed the roll-out of a new mobile technology tool provided by Vodafone and TotalMobile for its community nurses and midwives.
Infrastructure
Vodafone has announced that it will establish a new mobile health unit in Newbury to develop mobile healthcare solutions. Vittorio Colao, chief executive of Vodafone, told an audience at the Mobile Healthcare Industry Summit in London that he believed that mobile technology has a significant role to play in the provision of healthcare. He said […]
News
A trial service that allows people to contact the emergency services by text message has been launched in the UK. The trial system allows users to send a text message to 999 when faced with an emergency. It is hoped that several thousand people will sign up to the trial service. If successful, the trial […]
News
The National Pandemic Flu Service website crashed on the day it was launched after the site recorded more than 9.3m hits per hour. The Department of Health said demand was "unprecedented" with 2,600 hits a second and that it believed many people were visiting the site out of curiosity. Chief medical officer Sir Liam Donaldson […]
News
The Rockefeller Foundation, the United Nations Foundation and The Vodafone Foundation – three of the leading foundations involved in global health, technology and humanitarian assistance – have banded together to create the Mobile Health Alliance. The new mHealth Alliance will work to maximise the impact of mobile health, especially in the developing world. Terry Kramer, […]
News
Newbury, Berkshire-based, mobile phone giant Vodafone has invested in t+ Medical, a UK provider of mobile health services acccessed across mobile handsets. Vodafone Ventures Ltd, the corporate venture capital arm of Vodafone Group, has made an undisclosed investment in t+ Medical, which specialises in the use of mobile phone-based to transfer patient biometric data as […]
News
The United Nations Foundation and Vodafone Group Foundation's Technology Partnership is hosting a conference session looking at how to unlock access to health data and improve healthcare in the developing world using mobile phones. The session is being held as part of the month-long Rockefeller Foundation e-health conference series being held in Bellagio, Italy. "Making […]
News