The Innovation Scholars Scheme will support collaboration between researchers and industry in the development of new wearable health devices, diagnostic devices and personalised medicines.
Digital Patient
EyeControl, which combines an eye-tracking camera and speaker, allows patients who have lost the ability to move or speak to communicate.
Digital Patient
A consortium led by Cambridge Bio-Augmentation Systems is developing an AI platform that could improve care for people with mobility issues.
AI and Analytics
Fitbit Care combines the company's activity-tracking hardware with tailored health and wellness services for insurers, employers and health systems.
Digital Patient
1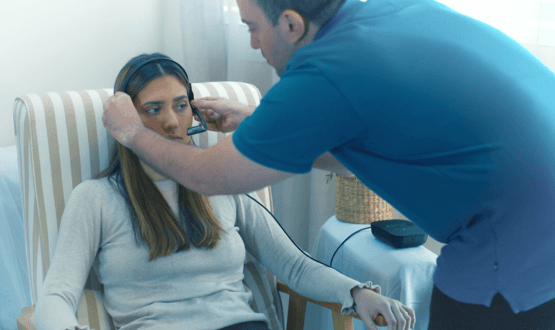 EyeControl is a communications device designed for patients who have full cognitive ability but are unable to move or speak.
Digital Patient
A project run by NHS Calderdale CCG has suggested that telehealth in care homes could cut hospital admissions by as much as third
Infrastructure
Up to £4 million will be made available to innovators who can demonstrate how tech originally designed for space could be used to improve NHS treatment and care.
Infrastructure
Nokia's digital health arm is up for review, hinting at fresh struggles from the Finnish vendor to break into the consumer fitness sector.
News
2
East Lancashire Hospitals NHS Trust has started using new wearable technology specifically designed to prevent falls in older people.
Digital Patient
Health researchers have called for further studies into the potential of smart technology for people living with Chronic Obstructive Pulmonary Disease.
Digital Patient
3