An IT project is underway at Dumfries and Galloway Royal Infirmary to improve the everyday flow of patients arriving for appointments.
The revamp will see the hospital equipped with self check-in kiosks and digital announcement screens with staff given new IT tools designed to improve efficiency at the recently-opened infirmary.
Computer kiosks will be installed in the hospital's main reception as well as in the women and children's unit, removing the need for staff to check-in each patient manually. Meanwhile, patient calling screens will be installed to eliminate the need for clinical staff to audibly call patients into consultation rooms.
The project is being delivered by Cirencester-based clinical IT firm Intouch with Health, following an invitation to tender was issued by the health board in July 2017.
Hospital staff will also use Intouch's Patient Activity Manager system to track patients' comings and goings via a digital dashboard, which indicates where a patient is within the hospital and what tests they are having.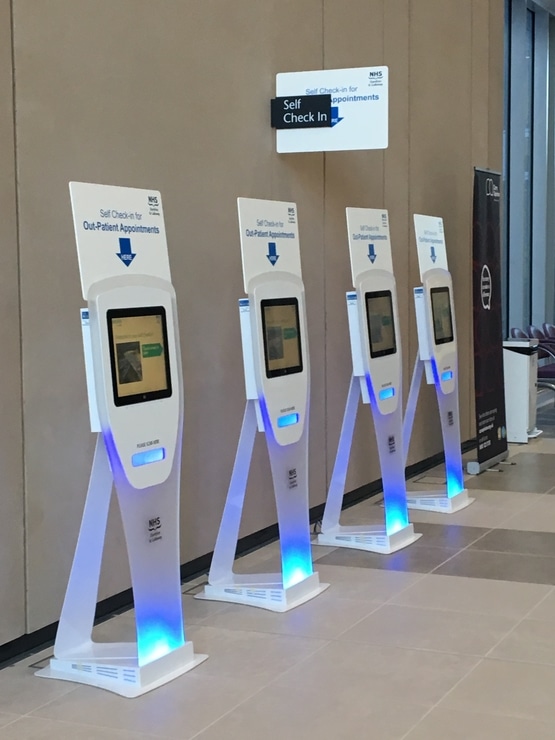 The health board also plans to introduce Intouch's Patient Wait Time Manager system to allow clinic staff and operational managers to monitor whether clinic times are running to schedule and potential problem areas.
Graham Gault, general manager for ICT at NHS Dumfries and Galloway, said: "The Intouch system is vital for providing patients with access to services in the new Royal Infirmary, and the self check-in kiosks and digital calling screens have already resulted in a much improved experience for patients when they arrive for their appointment.
"In addition to benefitting our patients, the technology will also assist our clinical teams in the efficient running of our outpatient department by significantly reducing clinical process delays and providing a central dashboard from where they can easily monitor all patient activity."
The revamps at NHS Dumfries & Galloway is Intouch's first patient flow management project in Scotland, and was described as "strategically important" by company EO Mike Sanders. strategically important for the company.
"The fact that our solution has been chosen through a competitive and strict evaluation process paves the way for us to continue our growth throughout the country and further support NHS Scotland with its ongoing digital transformation," added Sanders.
In a separate story it was reported that the Countess of Chester Hospital NHS Foundation Trust planned on deploying 4000 infrared sensors to track the location of patients, staff, beds and valuable equipment throughout its hospitals.