NHSX CEO, Matthew Gould, tweeted to personally thank Smart for his work as the CIO for Health and Care, saying it had been 'a pleasure' working with him.
Health CIO
Our round-up features a new inaugural head of clinical artificial intelligence (AI) role in Bradford and a new industry co-chair for INTEROPen.
News
Speaking to Digital Health News exclusively, the health secretary also said that NHSX CEO, Matthew Gould, 'understands the technology and people side'.
News
3
The National Data Guardian for Health and Social Care commissioned a poll which looked into public attitudes to NHS organisations working with partners.
News
2
In the report, the service was recognised for having 'a range of risk assessments to improve patient safety' following an inspection in May 2019. 
Digital Patient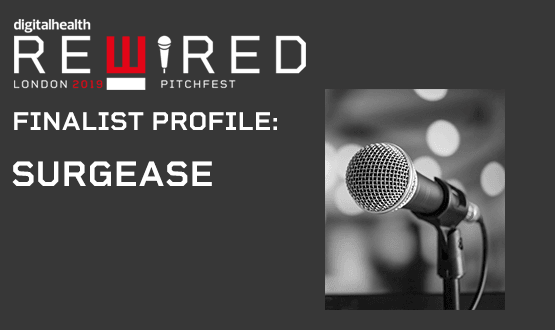 Fareed Iqbal's frustrations when working as an NHS surgeon were the inspiration behind point of care cancer diagnostic device SurgEase – one of our Digital Health Rewired Pitchfest 2019 finalists. He explains more about his innovation and how he found taking part in the competition.
Feature
Matthew Gould spoke to Digital Health News ahead of the launch of NHSX, including on the topic of whether the unit will have control over NHS IT money.
News
4
CEO of JAC, Rob Tysall Blay, told Digital Health News, that the re-name was decided in order to bring everyone together for "one vision".
Clinical Software
GPs, consultants, nurses, therapists, paramedics and support staff, will all be able to communicate and securely share information easily within the NHS
Clinical Software
2
The NHSX CEO addressed the fact that the unit follows a long line of much-promised IT change such as the National Programme for IT and Care Dot Data.
Clinical Software
3