The Royal College of Pathologists is recruiting a clinical lead for diagnostic digital pathology, following its publication of a strategy suggesting the technology offers potential efficiency and quality benefits.
Clinical Software
For the third of Digital Health's advisory series, Claire Read reports on how mobile technology is being valuably used to improve care within hospital walls and to help non-clinical staff work more efficiently.
Infrastructure
The use of artificial intelligence in UK healthcare should be increased, e-prescribing made mandatory, and researcher access to national datasets simplified, a government-commissioned report has suggested.
Clinical Software
2
Royal Devon remains in negotiations with Epic, more than three years after selecting the US company as its preferred electronic patient record supplier.
Clinical Software
3
A NHS trust is suing an IT supplier for a multi-million pound claim over an alleged failure to deliver adequate services.
Clinical Software
5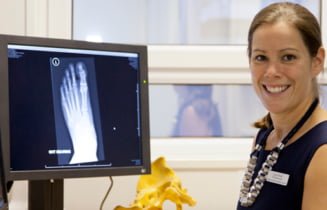 Brighton and Sussex University Hospitals NHS Trust deployed Microsoft Dynamics 365 in its Virtual Fracture Clinic, reducing hospital return rates.
Clinical Software
TPP has confirmed it is piloting new functionality in its SystmOne electronic patient record, with a view to addressing data protection concerns raised by the Information Commissioner's Office (ICO).
Clinical Software
Expanding group of health technology companies takes on a key NHS technology supplier to enhance collaboration and expand reach across the health service.
Clinical Software
Few healthcare IT projects have generated quite as many headlines as the initially-troubled deployment of Epic at Cambridge University Hospitals NHS Foundation Trust. Three years on, Laura Stevens visits the organisation to check in on progress and plans for the future.
Feature
11
The quality of patient records at Isle of Wight NHS Trust has been criticised by the Care Quality Commission, with inspectors finding the care record system represents "a significant risk".
Clinical Software
3